Kensington Fitplex
Back to Community Gardens Complex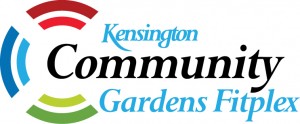 Health, vitality and long life are desirable goals for everyone, but they are not achieved without an effort. Most people consider themselves basically healthy as long as they do not suffer from any disease. Cardiovascular exercise is the most effective in improving fitness and health. Exercise helps you look and feel your best. It provides you with a fit body that makes you look good and feel well. Exercise enables you to live energetically and improve your mental efficiency.
Fitness means having efficient circulation, muscular strength, stamina, and good balance. Regular exercise will improve the way you look and feel. In combination with a balanced diet, regular activity can help maintain a healthy weight. It will even boost self confidence and reduce the risk of depression.
The ways to stay active are as limitless as your imagination. What is important is that you actively live your life whether through employment, hobbies, or social contribution. Staying active, especially if you are a senior is clearly an important part of keeping yourself physically and mentally fit. More senior citizens are hitting the gym for an improved quality of life.
---
Kensington Fitplex Staff
Robert Wood

Email: cgardens@pei.aibn.com
Phone: 902-836-3509
---
Kensington Fitplex Facilities
The facilities at the Kensington Fitplex include:
Indoor Walking Track
Treadmills
Stationary Bikes
Spinning Bikes
Aerobic Floor
Steppers
Ellipticals
Free Weights
Nautilus Machines
Fitness Trainer (by appointment only)
Men's and Ladies Showers
Lockers