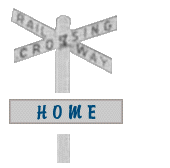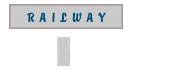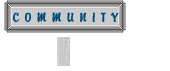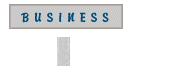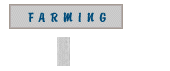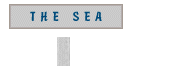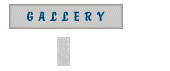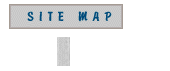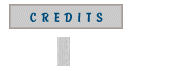 Prince Edward Island is famous for its overwhelming number of communities, at least per square mile and per capita. Any visitor who has ever pulled out a map of the Island-- or has simply driven down our highways--- is usually amazed by the fact that the community name changes every two miles, regardless of whether or not geography and population seem to dictate such divisions. If you drive out of Kensington and follow route 20 along the shoreline to New London (map)-- a drive of about 30 minutes-- you pass through no less than eight communities: Indian River, Hamilton, Malpeque, Darnley, Sea View, Park Corner, French River, and last but not least, Springbrook. What amazes visitors even more about these locales is that many possess all the trappings of a much larger place. Every community on P.E.I., the old joke goes, has at least three churches. However, the reality sometimes outdoes the joke, as many of these communities also possess their own schools, their own fire departments, and if it is anywhere in the realm of possibility, their own rink.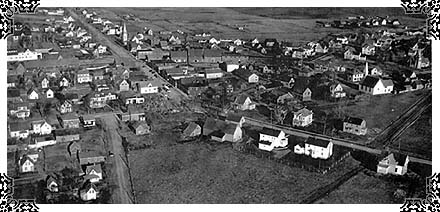 But those who are amazed by the way in which these communities work are operating according to an assumption not recognized here: that the population of a community determines what it is. On the Island, a community is limited only by what its people can achieve. Kensington is living proof of this principle. While it is a busy town by Island standards, its population in 1914 was only 612, and in 1996, 1382 people were counted within town limits. Nevertheless, these residents have managed to build a community whose buildings, organizations, and overall vitality belie the numbers in the census book.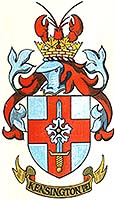 The most visible evidence of a community is its buildings. But it is not really the buildings themselves which are important, but the people who occupy them and what they have done to contribute to the place where they live. In Kensington, the town hall has always been a focal point for the community, serving as a meeting place not only for the town council but also for countless other local organizations. Before the advent of telephones and convenient travel, the post office was almost the town's only link to the world outside, and the arrival of news depended on the arrival of the mail. Fire has been a constant threat to Kensington, and the fire hall and its members have worked bravely over the years to defend what the town worked so hard to build. Another group who courageously defended residents is the long list of soldiers who fought for their country in foreign wars, and the Legion and military museum stand as memorials to that bravery.
Fire Hall | Post Office | Town Hall | Halls and Theaters | Legion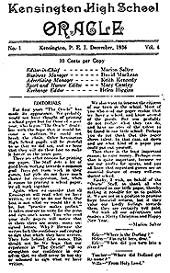 The Malpeque region witnessed the opening of one of the first schools on the Island, the Fanning school, which attracted pupils from all over the colony back in 1794. The years since have seen a host of different schools in the area, and each has reflected the circumstances of its age. Recent decades have seen another set of major changes, as small, one-roon buildings have been amalgamated into regional centres. But while the first Kensington school was accidentally built on swampy turf, education has possessed a firm foundation throughout. The school has always rested close to the heart of the community, and in Kensington, this shows no signs of changing any time soon.
Schools 1794-1955 | Schools 1955-present

As elsewhere on the Island, churches represent the pinnacle of architectural achievement in Kensington. In years when resources were limited and pockets were empty, town residents spared no expense to create their places of worship, and these buildings are a testimony to the strength of their religious commitments. St. Mark's Anglican church was designed by renowned Island architect, William Critchlow Harris, as was the majestic St. Mary's in Indian River, the largest wooden church on the Island. Just as impressive and lasting as these structures are the faith communities they housed. The United and Presbyterian churches both have histories in the area which date back over two hundred years, and they thrived even through the adversity of these early times.
Presbyterian Church | Roman Catholic (St. Mary's, Holy Family)
St. Mark's Anglican | United Church

In Kensington, sport has been played and followed with a devotion that-- no blasphemy intended-- almost qualifies it as another religion. All work and no play makes for a dull town, and Kensington could never be accused of dullness. Hockey runs deep in the blood of town residents; at an important game, just about anyone who was not on the ice could be found in the stands. And despite high costs, caved-in roofs, and a disastrous fire, the town has always assured that its players and fans enjoyed one of the best rinks in the province. Local horse tracks attracted thousands of spectators, and businesses simply closed their doors when there was a big race going on. As always, sport inspired remarkable individual achievements-- and remarkable individuals. Over six decades, the Semple family has guided their horses first to the wire several thousand times. 'Big Jim' Pendergast became an Island athletic legend, setting a world record and showing a boundless energy for sports promotion. Another example of energetic organization was that behind the opening of the local 'Rec Center,' an important home base for community events of all shapes and sizes.
Hockey | Rinks | Horse Racing | Semple family, horsemen
James 'Big Jim' Pendergast | Recreation