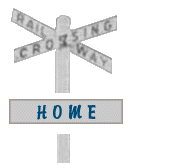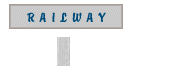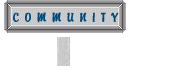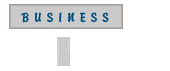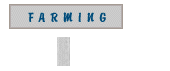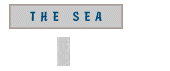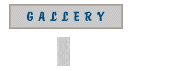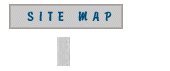 To those brave men who dared to give
So we at home may seek to live,
Their hearts, their lives did surely bleed,
So those at home were finally freed.
-- Island poem of memorial
On November 11, 1918, the Armistice was signed and the cataclysmic First World War came to an end. "The war to end all wars" had introduced the world to the horrors of mechanical warfare, a war of attrition and stalemate where men died by the millions of artillery fire or the dreaded mustard gas. As the spring of 1919 approached, those who had managed to survive the fighting and the wretched trench conditions began to arrive back from the front, many of them still boys despite the terrible sights they had seen.
The society and economy they returned to was one which-- relative to their sacrifices-- had gone all but untouched by the war. While Islanders had worked hard and 'kept the home fires burning' throughout the conflict, the war had actually led to inflation in the prices for produce and fish, and those employed here made a good wage. For submitting himself to the shrapnel and rats of the trenches, on the other hand, a private in the army made only $1.10 a day. When the boys came back from the front, they received a hero's welcome and were lavished with praise, but then they were expected to settle immediately back into day-to-day life, almost as if they had never been away. Fifty-six men had left Kensington to serve in the war, and for the forty-six who returned, the deaths of their comrades was not something they could simply put out of their minds.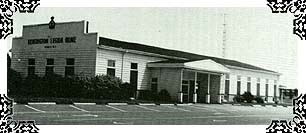 The veterans in Kensington decided that, if war veterans were ever to receive the recognition and help they deserved, they would have to speak with a united voice. They heard about the establishment of the Royal Canadian Legion-- a nationwide association of World War and Boer War veterans-- and agreed that they wanted to become a part of this organization, which promoted awareness about military sacrifices and also served as a support network for veterans in need. The Legion had established its first branch in Charlottetown, and in 1930, it added branches in Summerside, Souris, and Mount Stewart. In 1933, seeing this growth of the Legion movement, Col. E.W. Johnstone gathered together a group of twenty veterans and formed the Royal Canadian Legion Branch #9 in Kensington.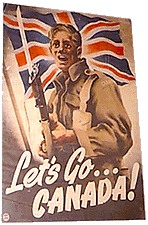 Unfortunately, World War One did not end all wars, and the peace forged at Versailles did not last. By 1939, it was clear that the scourge of Nazism could no longer be appeased, and Canadian men and women once again received the call overseas to fight in another catastrophic worldwide conflict. All in all, 98 men from Kensington went off to war, and tragically, 11 never returned. After suffering through similar losses only twenty years earlier, it would have been understandable had there been a feeling of reluctance and bitterness on the part of those recruited. However, all seemed to recognize that Hitler represented a threat to everything they believed in, and selflessly, they fought to protect these ideals.
One of the men who never came back to Kensington was Pilot Officer Joseph D. Ready, the son of James and Annie Ready, who was killed in action on April 18th, 1941. In case he died in the air, he had prepared a letter to be forwarded after his death to his brother and sisters, and they subsequently allowed his words to be reprinted in newspapers and magazines across the country. Written by a young man coming to terms with his own death, these words capture the sacrifice these soldiers made for our sake: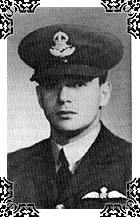 "It was not nice dying so far from home and among comparative strangers but I thank God for the ... privilege of being able to give my life as an aid, small though it may have been, in the overthrowing of one who would destroy religion, freedom, and all that's worth living for."
Today, many argue that Remembrance Day has outlived its purpose, as these wars are but a distant memory. But without the sacrifices of men like Joseph Ready, how would those fifty years of peace have been won?
As World War II came to a close, Legion Branch #9 was determined to keep their organization in place for the younger veterans when they returned home, hoping to make their transition back to civilian life as easy as it possibly could be. The Legion also worked to act out the spirit of the message "Lest We Forget." In 1953, they erected a cenotaph in the town square as a monument to the sacrifices of Kensington soldiers. In 1970, they also unveiled a plaque in the Legion Home to the memory of those who had lost their lives in the two World Wars.
With the growth of the Kensington Legion, members soon began looking for a permanent home where they could enjoy each other's comradeship and hold social events. In 1954, a building was finally located and purchased, but there was only one problem-- it was located in Tignish, approximately an hour's drive to the west of Kensington. The building was moved in four sections and the entire job took seventeen days to complete, even with men working day and night in all kinds of harsh weather. But thanks to their hard work and perseverance, the Legion Branch #9 was opened February 16, 1955 with an open house, dance, and social evening.
While the first concern of the Legion has always been to provide assistance to veterans and their families, they have also done much for the welfare of the entire community. They have sponsored Boy Scout programs, contributed generously to the Community Gardens rink and the high school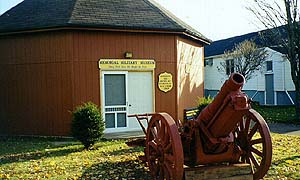 library, and also donated space in their building for any number of community events. The Legion also opened the Senior Veterans Memorial Museum in 1985, where they display and discuss artifacts and culture from the two World Wars. Thanks to the courageous efforts of Kensington's veterans, both those who returned and those who did not, such weapons remain part of the past and not the present.

Visit our gallery to see some of the artifacts from the Veterans' Museum.

Fire Hall | Post Office | Town Hall | Halls and Theaters