Kensington PEI (July 18, 2014) – The Town of Kensington's Harvest Festival Organizing Committee is pleased to welcome Sportsnet's Doug MacLean as a Guest Speaker for the Opening Ceremonies on Monday, August 18. The Opening Ceremonies will kick off the 47th year of the Festival.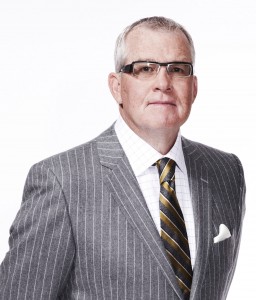 Doug MacLean is the former president, general manager and head coach of the NHL's Columbus Blue Jackets and former head coach of the Florida Panthers. Doug started professional coaching 24 years ago, and has acted as both Head Coach and General Manager over the course of his career. While with the Columbus Blue Jackets, he was inducted into the PEI Sports Hall of Fame. He is now with Rogers' Sportsnet, as a regular analyst on Hockey Central at Noon on Sportsnet 590 The Fan and providing insight and analysis on the show Friday Night Hockey.
"We are very pleased to have Mr. MacLean agree to speak to us. He's a well-known hockey personality, and his roots are not far from here," says Robert Wood, manager of the Community Gardens Complex, and Chair of the Harvest Festival Organizing Committee. "We encourage everyone to come out for the Opening Ceremonies for this year's Festival."
The Kensington Harvest Festival runs from August 15th to August 20th, and features a Mammoth Street Parade on Saturday, Arts and Culture Festival on Saturday and Sunday, and Miss Community Gardens Pageant on Monday, Tuesday and Wednesday night. For more information on this year's festival, visit the Harvest Festival page on our website.