(Kensington, P.E.) – The 8th annual edition of Atlanticade, slated for June 27th to July 1st, will be joining the community of Kensington as part of their 100th anniversary celebration as a town.
On Sunday, June 29th the Community Gardens Complex will become the focal point of an array of activities designed to entertain both Atlanticade participants and local residents.
Things will kick off at 4:30 pm with food and refreshments, outdoor games for kids, live musical entertainment, a busker performance, a bike display and other activities that will take place over a two hour period. Then at 7 pm the complex will host an evening gospel concert open to everyone with a $10 admission charge at the door.
Atlanticade organizer Dale Hicks was approached by town officials earlier this year about the potential of teaming up with the motorcycle event which will be held for the third straight year on PEI.
"I think this is a tremendous idea to have an activity in a neighboring community. Although Summerside is the focal point for the festival it is nice to have a presence in other communities such as Kensington" stated Hicks. Atlanticade also has an activity or two planned for Borden throughout the course of the five days.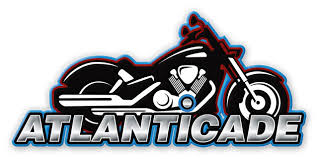 "I certainly like the idea that the community in general will be involved" added Hicks. "We want this festival to be not just for bikers but also for residents as well. These type of activities help dispel the stereotyping that sometimes comes with motorcycles".
Kensington Deputy Mayor Rowan Caseley and Chair of the Kensington 2014 Celebration Committee says the town is looking forward to the involvement with the motorcycle festival.
"We look forward to welcoming visitors and Islanders to the Community Gardens Complex to help Kensington celebrate on June 29" said Caseley. "It will be great to welcome Atlanticade this year and we hope this will become an annual opportunity to welcome Atlanticade to Kensington. It will be an excellent chance for residents in the area to come out, meet motorcycle enthusiasts from all over Canada and the USA and see that they are family people just like ourselves."
For more information on the festival go to www.atlanticade.ca