The Winter Carnival judging for the Poster Contest and Window Decorating took place Friday, February  14, 2014.
Councillors Marvin Mill and Mack MacLean met at Queen Elizabeth Elementary to judge over 30 entries. They looked for how closely the poster reflected the theme of "Happy Birthday, Kensington" and the overall creativity of the poster.
The following received prizes for their posters:  Heaven Lee Kinch 1B, Abby Rice 2A, Ella McCarville 2A, Ashton Bernard 2A, and Celena Rogers 2A, Amber Elliott 3A, Porter Weeks 3A, Paige Wall 3A, Hannah Caseley 3A, and Skye Boutilier 5A. Each student received a movie pass and a gift certificate to Cineplex Summerside.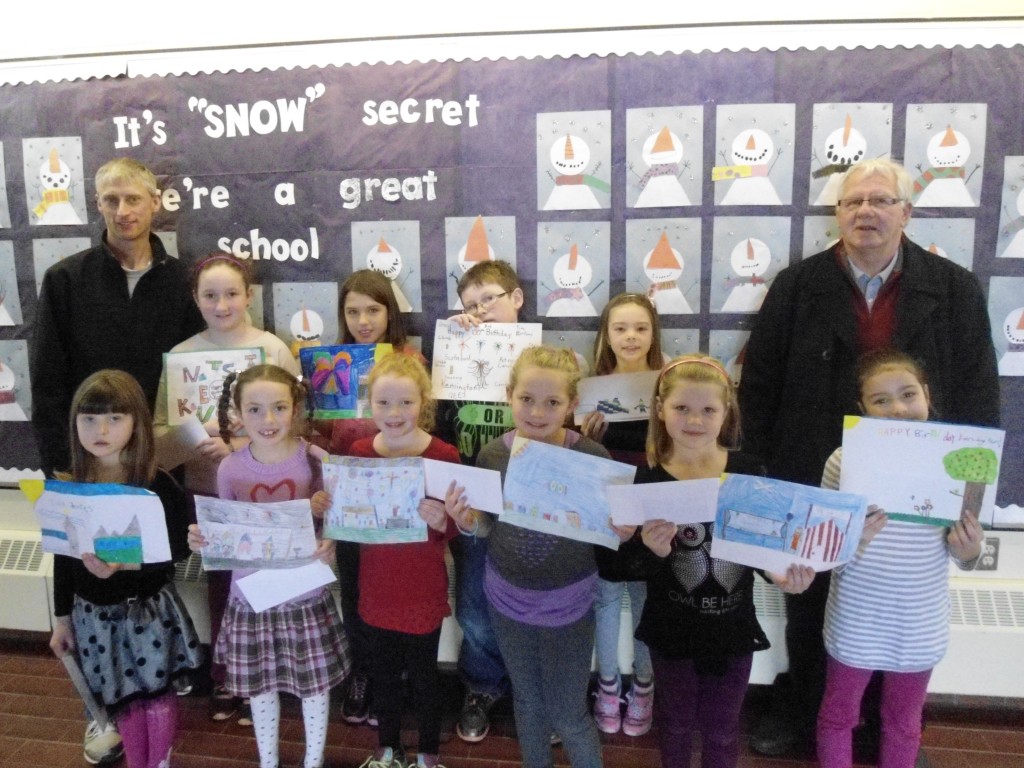 Mayor Gordon Coffin and Deputy Mayor Rowan Caseley took to the streets to judge the window displays around the town. They looked for the theme "Happy Birthday, Kensington" and the general appearance of the display.
The judges decided on the following:
First Place- Bakin Donuts
Second Place- The Home Place
Third Place- Helga Reisch (and Sam), 85 Broadway Street
Honorable Mention- Kensington Heritage Library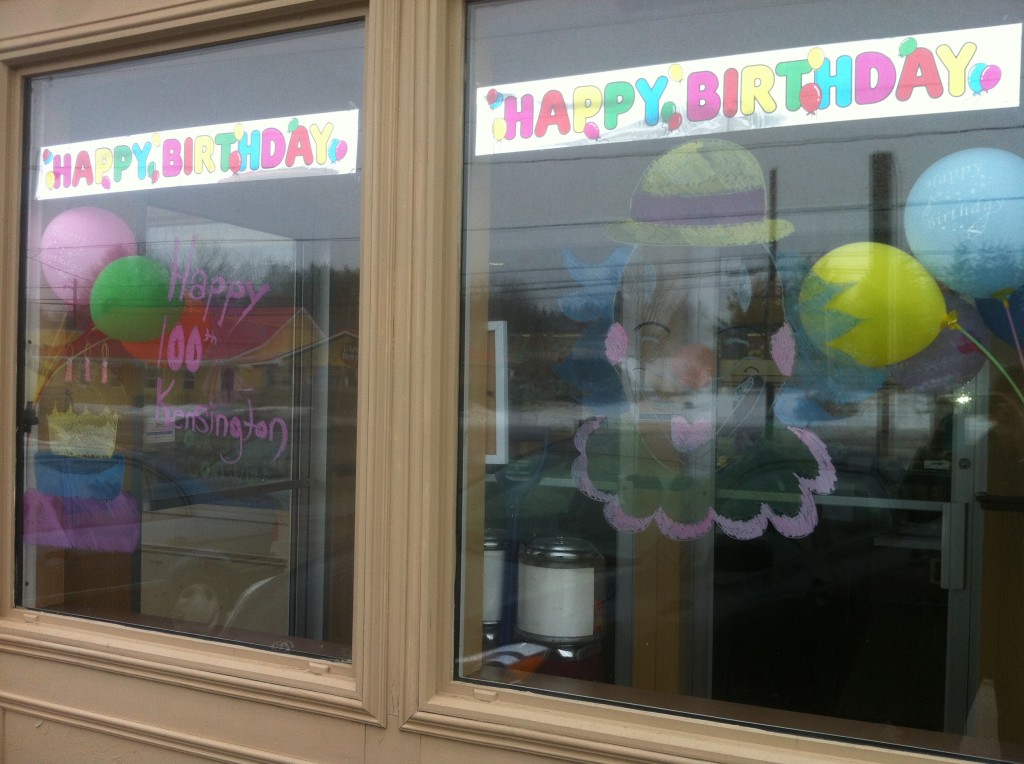 The winners of the Snowman Building Contest were Cayden and Campbell Wadman.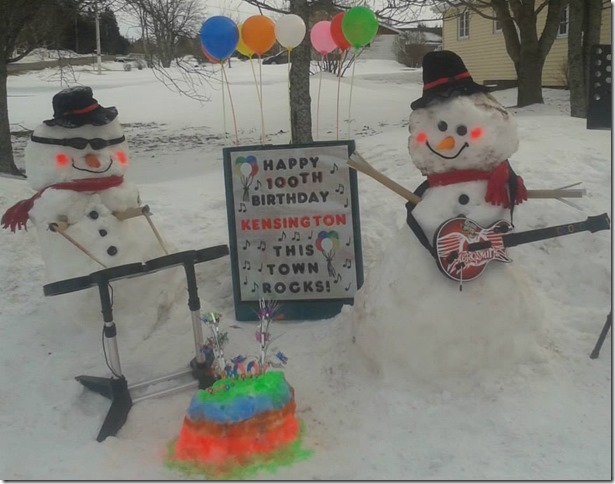 The Winter Carnival organizing committee would like to thank everyone who participated.